Have your say!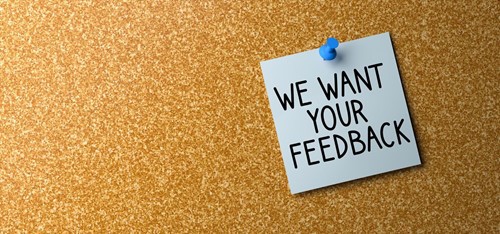 Are you an adult who provides unpaid care for another adult with care and support needs who lives in Salford?
The Salford Safeguarding Adults Board, or 'SSAB', work to promote the wellbeing, security and safety of adults with care and support needs in Salford. We are currently holding our first ever 'Voice of the Carer' survey and would love to hear from you!
Looking after a friend or family member with health issues, disability, addiction or other difficulties can be a positive experience, but can also put a real strain on carers. We want to understand more about how being an unpaid carer affects you, hear what you think about the support available to you as a carer and see if there are any ways you feel that the wellbeing of carers like you can be improved.
Please fill in this short survey and let us know what you think!
Every piece of feedback will be read to help us to improve the help available to carers in Salford and in our mission to keep Salford adults safe – so please let your voice be heard! 
The survey is online, mobile-friendly and completely anonymous. Your experience and knowledge is so valuable and it would be great to hear from you!
Worried about an adult
If you believe or suspect an adult at risk is being abused, it is vital you alert the authorities.
Call 999 in an emergency or where you believe a serious criminal act has taken place
Make a safeguarding referral through the online portal
You can speak to the Adult Social Care Contact Team on 0161 206 0604 (Monday to Friday 8.30am to 4.30pm)
If you need to speak to someone urgently outside of office hours call 0161 794 8888 (4.30pm to 8.00am weekdays and 24 hours over weekends and bank holidays)
If you are worried about someone who may need some help / care and support, but you are not concerned about abuse or neglect, there is more information available about exploring different options and you can use the portal to request support.
Multi-agency Safeguarding Procedures
Our multi-agency safeguarding procedures contain lots of useful information, guidance, contacts and resources.
Tricky Friends Video
'Tricky Friends' is a short animation to help people understand what good friendships are and when they may be harmful, and what they can do if they are worried.
The video aims to raise awareness of mate crime and exploitation and encourages people to talk to someone they can trust.
It is only 3 minutes long and can be used by anyone - carers, family members, professionals or with groups. It might help raise awareness, start conversations to keep people safe.
Partners in Salford
Visit the Partners in Salford website to read about some of our other partnerships and the work that they are doing.
Latest news
Details of all the latest news from Salford Safeguarding Adults Board.